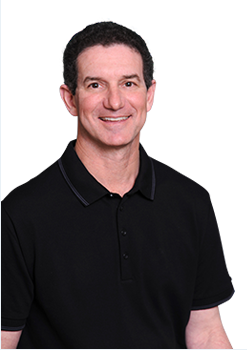 The practice was established by Dr. Young's father-in-law, Dr. John Talley, in 1955. Dr. Young and Dr. Talley practiced together from June of 1984 until December of 1992 when Dr. Talley retired. The practice has always been very patient-focused with a very caring and friendly staff. Our goal is to serve the best interest of each individual patient in order to provide the highest quality of care.
Dr. Young grew up in Alamo, TN where he graduated from Alamo High School in 1976. He graduated from Lambuth University in 1980 with a Bachelor of Science degree in Chemistry. He then attended the University of Tennessee Health Science Center where he graduated in 1984 with a Doctor of Dental Surgery degree.
As an active member of the American Dental Association and the Tennessee Dental Association (T.D.A.), Dr. Young has served as President of the Seventh District Dental Society and has served on numerous committees for the T.D.A. He has also served many years as a delegate for the T.D.A. House of Delegates. He is a recipient of the T.D.A. Fellowship Award. He has served for nine years on the University Of Tennessee College Of Dentistry Alumni Board Of Trustees.
Dr. Young and his wife, Lynn, have been married since 1984. They have three sons, John, David, and Will. John is a Certified Public Accountant in Dyersburg. David is a dental student at the University of Tennessee Health Science Center in Memphis. Will is a student at the University of Tennessee at Knoxville majoring in Political Science. The family enjoys many activities together including: waterskiing, wakeboarding, snow skiing/snowboarding, fishing, camping, scuba diving, and sailing. Dr. Young and his family are active members of First United Methodist Church in Dyersburg. He served as an Assistant Scoutmaster for the Boy Scouts of America for fourteen years during which time all three of his sons earned their Eagle Scout award. Dr. Young is an active member of the Dyersburg chapter of Kiwanis International. He is currently serving as a Kiwanis Board member. He is a volunteer dentist at Reelfoot Rural Ministries Dental Clinic in Obion, TN. He has served on numerous Medical/Dental mission trips to Nicaragua.